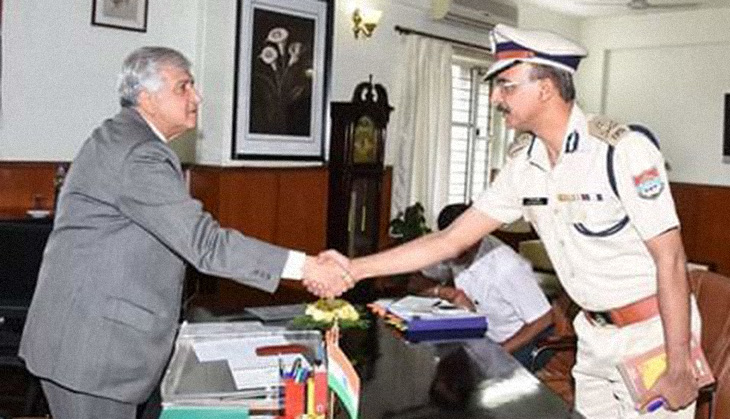 DEHRADUN: A 1986 batch IPS officer M A Ganapathy has been named the ninth Director General of Police (DGP) of Uttarakhand. The present DGP B S Sidhu is set to retire on April 30. Ganapathy would take charge from May 1.
Confirming the fact, Principal Secretary Home Umakant Panwar said ,"Ganapathy would take charge from May 1."
When contacted Ganapathy told TOI that is was a big responsibility being given to him. "At the moment I can say that I will work in the interest of people and try to provide a people friendly atmosphere," said the senior police officer.
Ganapathy, who was on deputation duty, was relieved of his duties in the ministry of home affairs on April 13 and his services ""placed at the disposal of his parent cadre viz. Government of Uttarakhand," according to a circular issued on April 13 and posted on the website of the ministry of home affairs.
After the 2010 Maha Kumbh, he shifted to Delhi on Central deputation. Prior to being relieved by the ministry, Ganapathy was serving the post of Joint Secretary in the MHA.
Sidhu is the eighth DGP of Uttarakhand, since its creation on November, 2000. A 1965 batch IPS Ashok Kumar Saran was the first DGP of the state and his successor was Prem Dutt Raturi, who took over charge on April 30, 2002 and was on the post till June 15, 2004. A 1973 batch IPS officer Kanchan Choudhary Bhattacharya, who was the first woman DGP of the country, held the position from June 15, 2004 to October 31, 2007. Subhash
Joshi was the state's fourth DGP who held the post from October 31, 2007 to July 15, 2010.
A 1976 batch IPS Jyoti Swaroop Pandey was the fifth DGP from July 28, 2010 to April 12, 2012. The sixth DGP was Vijay Raghav Pant who held the position from April 13, 2012 to September 30, 2012. Satyavrat Bansal was the seventh DGP from September 30, 2012 to September 30, 2013.
SOURCE - TOI